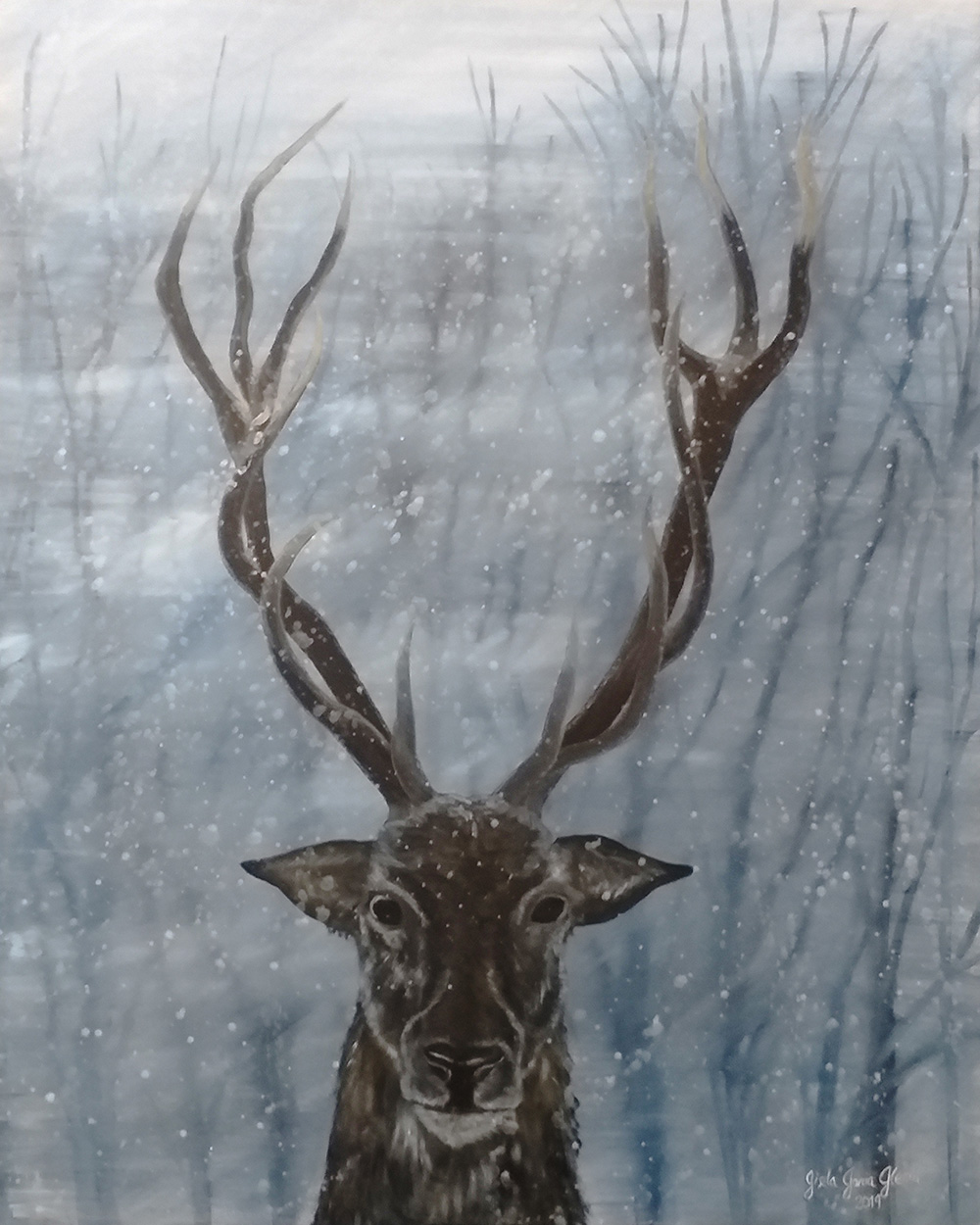 Serie: Free Spirit
Technique: Acrylic on canvas
Size: 80 x 100 cm
Year: 2019
Tribute to Dalmore 12 years, Highlands Single malt Scotch Whisky,
Inspired by a photo of Kevin Rankin, taken in Glencoe, Highland, Scotland.
"The great spirit has reached the forest, now it is he who awaits you ..."
The 12-pointed royal deer, an icon of the Dalmore distillery, is its distinctive image since the Mackenzie bought it.
The story dates back to 1263, when King Alexander III of Scotland was saved by Colin of Kintail, Chief of the Mackenzie Clan, from the attack of a deer.
As thanks the King gave him land and the right to use that image on his family shield.