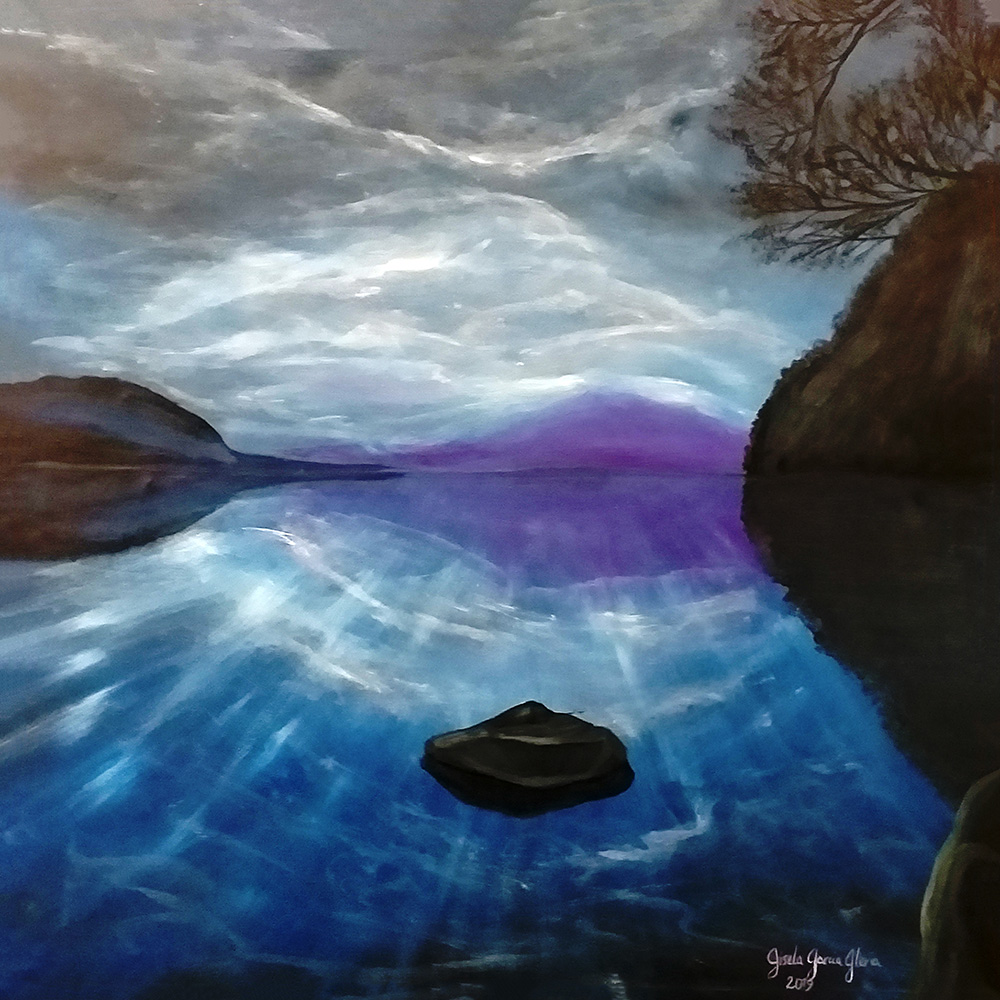 Serie: Free Spirit
Technique: Acrylic on canvas
Size: 60 x 60 cm
Year: 2019
Tribute to Johnnie Walker Blue Label, Blended Scotch Whisky,
inspirado en una foto de Dan Munro tomada en Lago Earn, Escocia.
Johnnie Walker Blue Label is an exquisite mix made with some of Scotland's rarest whiskeys.
An extraordinary whiskey for special occasions, such as the start of a perfect night that envelops the senses with unique and unrepeatable atmospheres.