In the incomparable bohemian atmosphere of the La Boca neighborhood, a few steps from the Quinquela Martin Museum, this collective exhibition of Visual Arts was held in which I participated with several of my works.
The diptych «Man» and «Woman in Red» , «Mirror» and «Eagle Woman» , in a relaxed atmosphere full of art, where the typical colors of the neighborhood blend into the walls, a continuation of the mystique of Caminito Street.
Guijuana de Arte
Del Valle Iberlucea 1265, Caminito, La Boca, Buenos Aires, Argentina
From April 23 to 29, 2016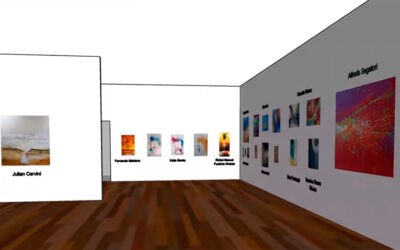 In the context of the global pandemic by COVID -19 and preventive social isolation, the only way to continue enjoying art exhibitions turned out to be virtuality. Initiative, curatorship and production of the Argentine plastic artist Darío Zilberstein, in ...
read more