This multidisciplinary collective exhibition of Visual Arts was part of The Night of the Museums 2018.
Thousands of people were able to see and value the works of established and emerging artists that were part of it.
My participation was with the «Rhapsody in Blue» Series, four paintings that pay homage in their brushstrokes of blue tones, the famous musical work by George Gershwin.
Centro Cultural Borges, Pabellón IV, Sala 27, 2º Piso, participante de La Noche de los Museos 2018
Viamonte 525, Buenos Aires, Argentina
From November 3 to 15, 2018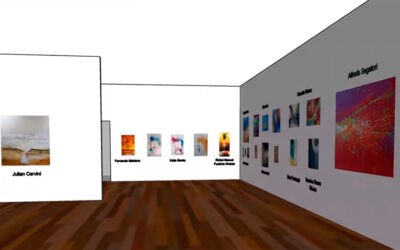 In the context of the global pandemic by COVID -19 and preventive social isolation, the only way to continue enjoying art exhibitions turned out to be virtuality. Initiative, curatorship and production of the Argentine plastic artist Darío Zilberstein, in ...
read more