At the end of 2016 I participated in this group exhibition of Visual Arts, with two works created especially during the month of December of that year.
"Morning Star" and "Night Star" show the faces of two women in the foreground, as allegories of the heat of the summer dawn and the freshness of the night sea breeze. Their unreal faces, full of intense colors, conjugate fantasies about the shades of the rainbow and the sunset.
ARTEME – Museo Regazzoni de Artistas Emergentes
Av. del Libertador 405, Galpones 1 al 5, Buenos Aires, Argentina
From December 18, 2015 to January 9, 2016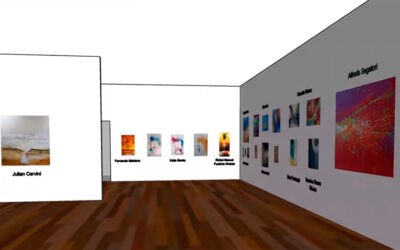 In the context of the global pandemic by COVID -19 and preventive social isolation, the only way to continue enjoying art exhibitions turned out to be virtuality. Initiative, curatorship and production of the Argentine plastic artist Darío Zilberstein, in ...
read more