In the context of erotic art, this multidisciplinary exhibition was developed where I once again exhibited the Diptych «Woman» and «Man» , two nudes that exalt the beauty and sensuality of the bodies.
ARTEME – Museo Regazzoni de Artistas Emergentes
Av. del Libertador 405, Galpones 1 al 5, Buenos Aires, Argentina
From July 21 to August 4, 2017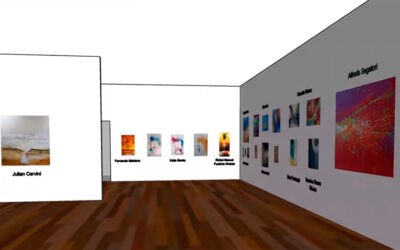 In the context of the global pandemic by COVID -19 and preventive social isolation, the only way to continue enjoying art exhibitions turned out to be virtuality. Initiative, curatorship and production of the Argentine plastic artist Darío Zilberstein, in ...
read more