Group exhibition of the Scenographic Realization Course of the Higher Institute of Art of the Teatro Colón in Buenos Aires.
I was invited to participate in the exhibition that the Scenographic Realization Workshop did in Rosario, Santa Fe.
A beautiful experience in which, once again, reproductions and original works were combined, both in painting and sculpture and modeling.
Rosario, always so close to Buenos Aires, and ready to share its magnificent architecture.
We were received with the best attitude, where art was experienced from its different expressions, in a weekend of exchange of ideas, culture and creativity.
Architecture and Design Center of the College of Architects of the Province of Santa Fe, District 2
Córdoba 954, Subsuelo 1, Galería del Pasaje PAN, Rosario, Santa Fe. em >
December 11, 2007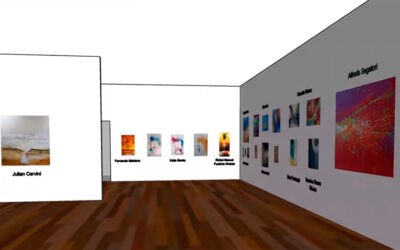 In the context of the global pandemic by COVID -19 and preventive social isolation, the only way to continue enjoying art exhibitions turned out to be virtuality. Initiative, curatorship and production of the Argentine plastic artist Darío Zilberstein, in ...
read more