As a celebration of the figure of Frida Kahlo in the month of women, this multidisciplinary collective exhibition of Visual Arts was held, where each artist celebrated the female image from their particular vision.
I chose my work «Eagle Woman» to be part of the exhibition, which for me is a representation of feminine strength, the desire for freedom and the need to leave the place of submission and invisibility.
Espacio Cultural Cadillach
Congreso 1931, Buenos Aires, Argentina
From March 17th to April 30th, 2018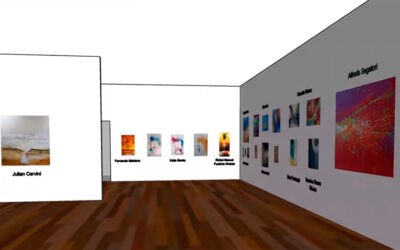 In the context of the global pandemic by COVID -19 and preventive social isolation, the only way to continue enjoying art exhibitions turned out to be virtuality. Initiative, curatorship and production of the Argentine plastic artist Darío Zilberstein, in ...
read more