Group exhibition in which I exhibited my work «Peace» , belonging to the «Wines and Vineyards» Series.
This painting is a tribute to the Mendoza wine Paz Malbec, from the Finca Las Moras winery. The image is inspired by the boats of the Maldives Islands, a paradisiacal place of calm waters and beaches.
Z Club
Zabala 1925, Buenos Aires, Argentina
From April 6 to 10, 2019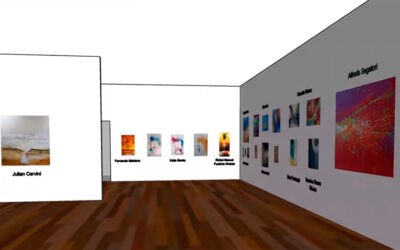 In the context of the global pandemic by COVID -19 and preventive social isolation, the only way to continue enjoying art exhibitions turned out to be virtuality. Initiative, curatorship and production of the Argentine plastic artist Darío Zilberstein, in ...
read more