Group exhibition in which I exhibited my work «Peace» , belonging to the «Wines and Vineyards» Series.
This painting is a tribute to the Mendoza wine Paz Malbec, from the Finca Las Moras winery. The image is inspired by the boats of the Maldives Islands, a paradisiacal place of calm waters and beaches.
Z Club
Zabala 1925, Buenos Aires, Argentina
From April 6 to 10, 2019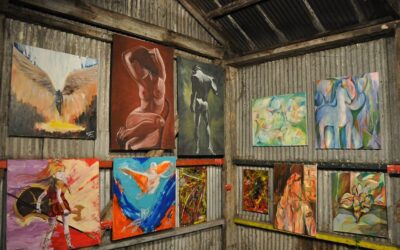 My diptych "Woman" and "Man" was part of this multidisciplinary collective exhibition, a party of artists from all over the country exhibiting their creations and exchanging visions in a warm atmosphere, full of art. ARTEME - Regazzoni Museum of ...
read more