Last Friday, June 30, I had the opportunity to participate in a very special event, accompanying with three of my paintings the presentation in Argentina of two expressions of the Taiwanese Kavalan whiskey at the Whiskey Museum in Buenos Aires.
Invited by Miguel Ángel Reigosa, my paintings were the introductory framework for the interesting tasting of Kavalan N°1, the Concertmaster Sherry Cask and the Concertmaster Port Cask, with the guidance of Yoel Guldin, representative of Tibex in Argentina, enjoying the presence of Mrs. Ambassador of Taiwan Florencia Miao-hung Hsie and representatives of the Taipei Commercial and Cultural Office in Buenos Aires.
Thanks to ABC Mundial Web and Karina Giorgenello for the beautiful interview.
My exhibited artworks:
The Kavalan Stills
Serie: Distilleries
Technique: Acrylic on canvas
Size: 50 x 60 cm
Year: 2023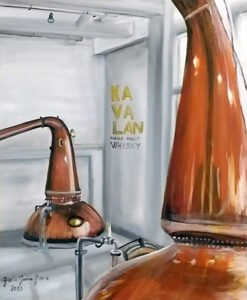 The Kavalan Spring
Serie: Whisky World
Technique: Acrylic on canvas
Size: 40 x 40 cm
Year: 2023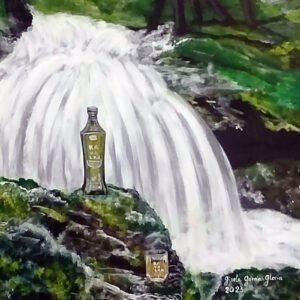 Kavalan Cask Strength
Serie: Whisky World
Technique: Acrylic on canvas
Size: 40 x 40 cm
Year: 2023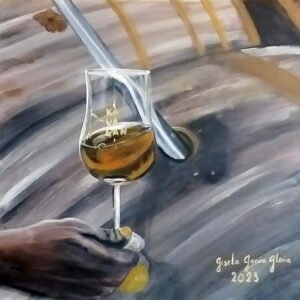 Whisky Museum of Buenos Aires
3982 Monroe Av. , Buenos Aires, Argentina
30 de junio de 2023