On this occasion I exhibited two 80 x 100 cm works belonging to the «Reborn in Epecuen» Series:
"An enchanted night" that shows a nocturnal landscape of the trees of Epecuen
"Sky water", a red sunset of Lake Epecuen, with the setting sun and dead trees covered in shadows reflected in the water.
NAYART Espacio de Arte
Thames 1844, Buenos Aires, Argentina
From July 26 to 28, 2019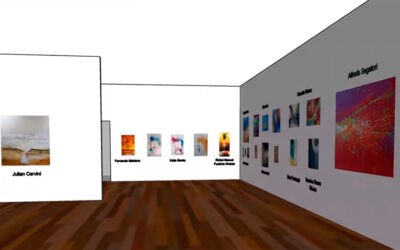 In the context of the global pandemic by COVID -19 and preventive social isolation, the only way to continue enjoying art exhibitions turned out to be virtuality. Initiative, curatorship and production of the Argentine plastic artist Darío Zilberstein, in ...
read more